More Information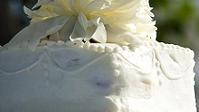 Some of our most recent creations that have entered our catalogue! We currently have the UK's largest online selection of celebration cakes.
Wedding cakes and Buffets A wedding cake is the traditional cake, it is served at wedding receptions after the wedding and the main wedding reception dinner. In some parts of England, the wedding cake is served at a wedding breakfast, on the morning following the ceremony.
Our Buffets
Our Buffets are the best, we only provide top quality food and the highest standard.
Buffets are offered at various places including hotels and many social events.
High Quality Food
Low Prices
Free Menu
Order To your accord
Wedding Cakes
Buffets
Venue's
Table & Chairs